The Objective After a hiatus of several years, Woolworths re-introduced Earn & Learn as their major charitable initiative for 2017. It was important that the campaign engage schools and early learning centres across Australia, as well as the general public.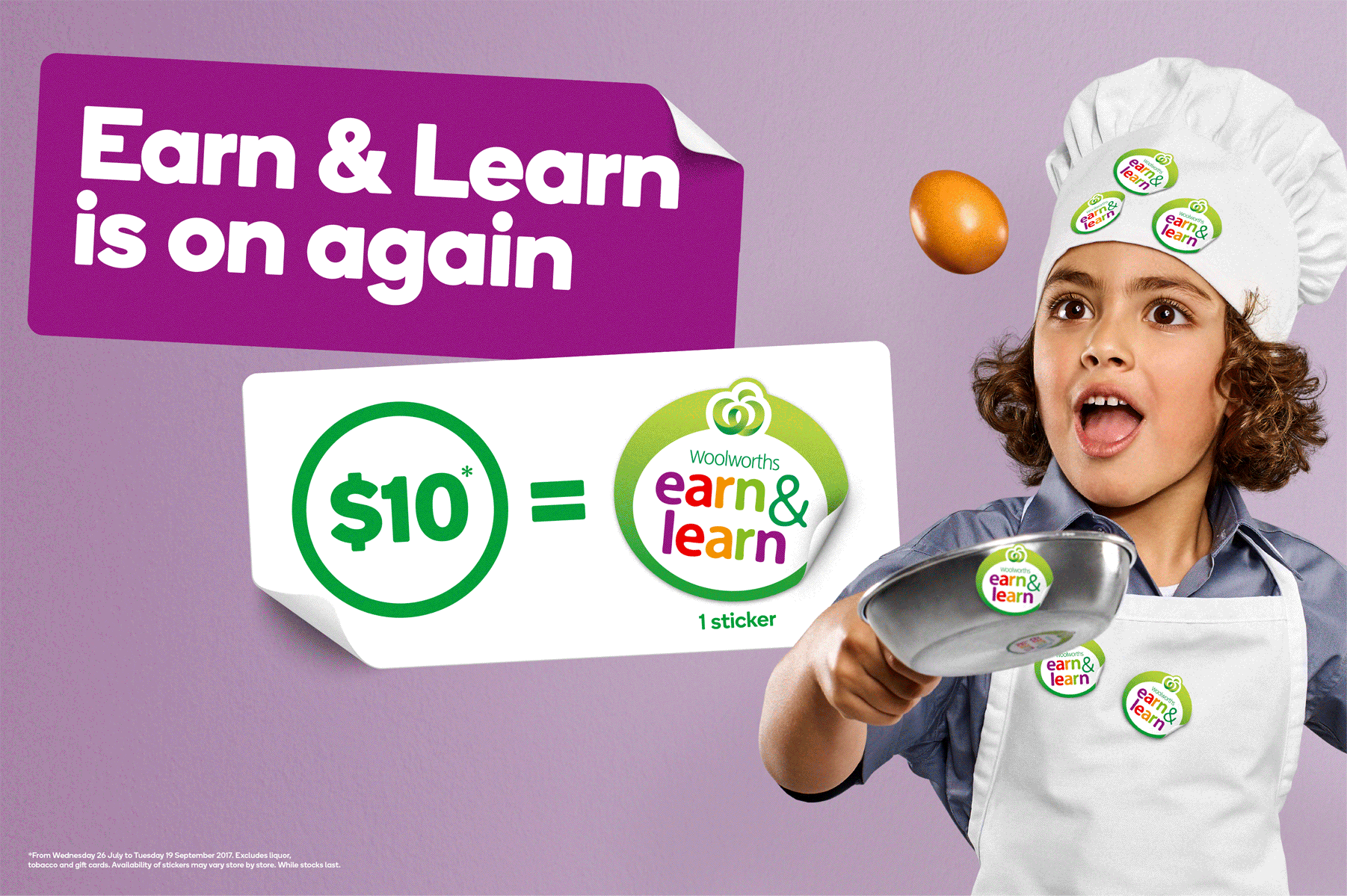 The Solution Our insight was that in past years only parents with school aged children really participated in the program, but we had the opportunity to mobilise the broader community, to 'stick together' and help local schools earn supplies and equipment.
The campaign featured 30 and 15 second TVCs, digital advertising and in store POS.
On the back of the campaign, over 15,000 schools and early learning centres participating in the program, with more than 300,000 pieces of educational equipment being donated, Australia wide.