The Objective A self promotional piece, which would showcase Elize's recent work, with a thread of narrative running throughout.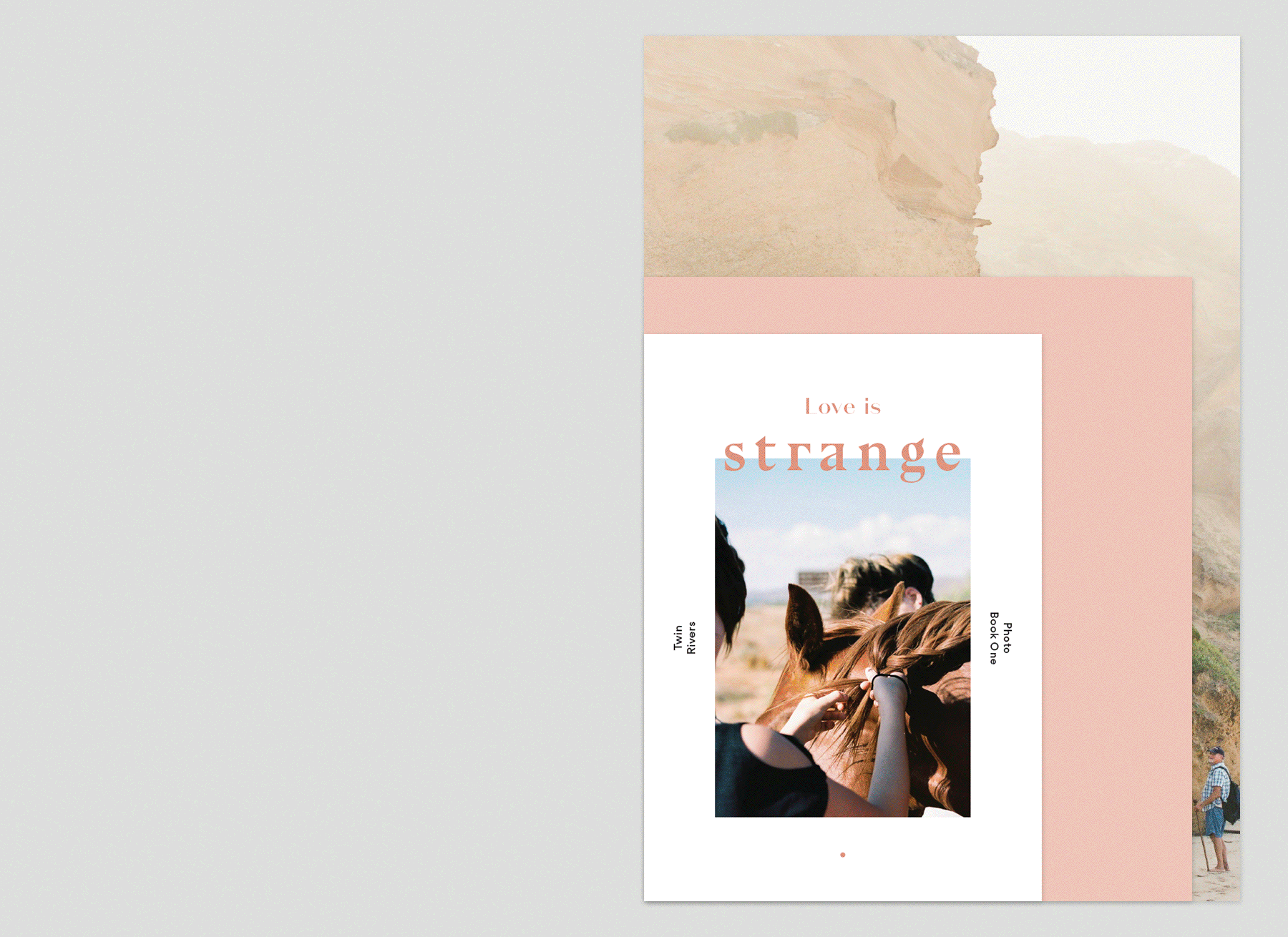 The Solution A limited edition multiple format book, Love is Strange documents the unwieldy nature of intimate relationships, whilst reminding us of their crucial role within each individual's life.
The project is broken up into sections — friendships; romantic relationships and crushes; familial musings. Alongside the images sit two essays — an introduction by Amelia Marshall and an epilogue by Elize.
Images — along with type — intersect and overlay, mimicking the way relationships refuse to exist within clean lines in our lives, whilst the differing formats give the collection a sense of pace.
"Working with Dan was a dream. His professionalism, creative vision and efficiency made the whole process smooth and hassle-free. Our project felt truly collaborative. I was more than happy to let Dan take control of a number of elements as I had complete confidence in his artistic judgement and direction."
— Elize